Breath: Crimson Darkness 5
Original idea: Ultimatemetaknight
Written by: Rockamorow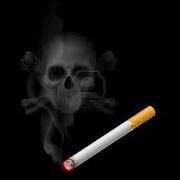 On the way...
Edit
"So...what happened back there?"
"I...I just saw him...right there, next to my bed...staring at me...I ran to the door and grabbed the key from the drawner..."
"Wait, you don't vomit the key anymore?"
"Yeah, luckily, Fluttershy was tired of cleaning the vomit, I have to agree...it leaves the throat aching after so, but anyways...I grabbed the key and opened the door, but when I look backwards, he was right there, behind me...that's when I freaked out and screamed..."
"Do you believe in the Slender Mane?"
"Before, I did a little...now I do..."
"You know, you could've just be hallucinating..."
"How? I don't smoke...well, I smoke cigarettes but not weed! Speaking of which...can you summon one?"
"Fine..."
I summoned a pack of cigarettes and a lighter...
"Thanks alot..."
He lighted it and start smoking it...
"Hey, Apple Cider Inn is just over there!"
Apple Cider Inn
Edit
I took a sip from my Cider, while he just smoked the cigarette...
"So...did you ever tried a psychiatrist?"
"Why?"
"Well...erm...Fluttershy said you had a mental illness and-"
"No! I do not have a mental illness, just a disorder..."
"Aren't both the same?"
"Not really, I...I just had an insane foalhood that's all..."
"Can you tell me how was it?"
"I...no..."
"Okay..."
---
(To see Skyblack's past, please read Breath: Black Past!)
---
"So...what do you do in your free time? Apart from mudering..."
"Well, erm...are you sure you wanna know?"
"I'm trying to help you, so yes..."
He sat straigh and throwed the cigarette on the ground, and stepped on it...
"Eating, walking around, catching fresh air and swimming..."
"...That's it? What so bad about that?"
"Nothing...here is the creepy part...masturbating, fucking and eating dead bodies, cutting myself for fun, that's why I have all these scars...and sometimes fucking Fluttershy as well..."
My mouth was hanging and my eye twitching...
"I'll...I'll be going..." he said...
"No, wait!"
"I think I already creeped you out enough..."
"No, man, wai-"
"HEY YOU!!"
I heard a voice behind me...a familiar voice...
"Fucking hell..."
Breath: Crimson Darkness 6 coming soon...
Community content is available under
CC-BY-SA
unless otherwise noted.