Breath: Crimson Darkness 6
Original idea by: Ultimatemetaknight
Written by: Rockamorow
---
"What do you want?"
"You know what we want..."
I got punched right in the muzzle, Skyblack had already left at the moment...
I was grappled and thrown at a table, the ponies from the table were already kicking me...I had trotted into a trap...
I tried to teleport, but...
"Oh no, you don't!"
I opened my eyes and saw a hoof coming right at my face...
I was half unconscious and half conscious...
I could feel myself being dragged, and then I felt myself hitting a hard wood...
I opened my eyes and saw myself in the bar, I got flipped around and saw a gray stallion with a hat, he was armed with a broken bottle, slowly coming to my neck, I was trying to hold his hoof but I wasn't doing so well, until...
I saw the stallion's throat being slit, he fell backwards while I fell on my side...
I could see Skyblack, stabbing the staillion with a machete, with no remorse, he also was trying to fight back the other henchman...
With all the energy I had left, I only could summon a flare gun, and throw it to him...
---
(Skyblack's perspective)
With the flare gun, I was able to set fire to some henchman around me, before throwing the gun away and running to Crimson...
"Get up, c'mon! There might be more coming!"
I wasn't patient enough to wait, I threw him on my back and ran away from the bar...
"T-thanks..."
"Don't say that yet, we might not have escaped yet..."
Running fast as I could, I got to the house, I barged in...
Flutters was waiting me on the living room...
"Oh Celestia, WHAT HAPPENED NOW?!"
"I...I don't know, some strange ponies just attacked Crimson..."
"Can't you stay atleast five minutes without almost getting killed?!"
"It's not my fault, okay?!"
"It's my fault..." Crimson said...
Our attentions turned to him...
"Me and a friend of mine...we went to a drug deal yesterday...it didn't go so well..."
"Wonderful, now there might be more henchman coming this way to burn our house down..." Skyblack said as he sat down on the couch...
"I'm sorry..."
Fluttershy looked down and bit her lip before trotting my way...
"Don't worry, we'll not let them get you..."
"Nonsense, I don't deserve being here, I don't want to put you two in danger..."
"Sky?"
Skyblack only looked at me with a not-so-cute face, before looking away, however he said...
"I'll risk it..."
"See? C'mon...I'll let you sleep in my room..."
"Please no..."
"I insist..."
I was about to protest, until I saw Fluttershy's worried face...so...cute...
"F-fine..."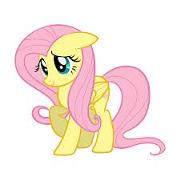 Community content is available under
CC-BY-SA
unless otherwise noted.