Fucking hell, I can't believe I let her escape!
Now, she might be anywhere in this house!
Good thing it's dark and I locked the door...
"Fluttershy you go that way, I'll check upstairs!"
"OK!"
Man, I felt my nerves were going to bust.
I wasn't carrying a knife this time, instead.
A hammer...
I went to my bedroom, nopony was there, I walked back to the hallway and turned right, and went to Fluttershy's bedroom...
Nothing...
I trotted downstairs, and went to the kitchen.
I think I saw something move.
It went out through the other door.
I followed it...
I saw the figure turn right and...
It looks like it was coming back!
I prepared my hammer and...
"WHAM!"
"Gotch-..."
I stood there...shocked...
I had hit Fluttershy...
Her eyeball had flew out of her socket, and her forehead was crushed...
"Oh, Celestia, please, no!"
I dropped the hammer...I couldn't believe it...
"Fluttershy..."
I was in tears already...
"S-sky..."
Huh? Flutters?'
"Fluttershy? FLUTTERSHY!!"
"W-why?"
"I'm so sorry I didn't know it was you! I'M SO SORRY!!"
I hugged her, I didn't even care for the mare that escaped...
"I'm so sorry...I'll fix you up in a few minutes, don't worry!"
I put her on my back and made my way to her bedroom...
'Y-you need to g-get her..."
"Forget her, you are my top priority now! Just relax!"
I felt time slowing down, as I looked behind me and saw a vase coming at my face...
Luckily, I dodged it, and it almost hit Fluttershy, but it didn't...
I let Fluttershy on the bed and went after the bitch...
"YOU!! GET BACK HERE!! RIGHT FUCKING NOW!!"
She ran away, but I was able to keep up, she went to the bathroom...
I followed her in...
As soon as she looked behind herself, she gasped...
"Hi...there..."
I closed the door behind me...
Created by: Rockamorow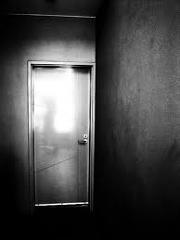 Community content is available under
CC-BY-SA
unless otherwise noted.